Meet the Next Generation of PVM: The Connect PVM.
It's both digital signage and an active theft deterrent seamlessly integrated into a single device.
Traditionally, Public View Monitors have been placed in high-value, high-visibility locations with the main focus on security. Now you can re-purpose that space by adding digital signage, without comprising the theft deterrent already in place.
It's like having the keys to your very own broadcast network. From big-box stores, convenience stores, grocery stores, and independent retailers— marketers can now reach their audience, engage their customers, and build their brand at the point of decision.
Behind every Connect PVM is our revolutionary cloud-based digital signage management tool: Clinton Connect. With Clinton Connect, retailers can now change the look and feel of their Connect PVMs at a moment's notice. Create, schedule, and deploy custom-made ad playlists from anywhere in the world.
Media Gallery with 100GB of Free Storage 
 Drag & Drop Ad Builder
Playlist Builder
Deploy Schedules or Events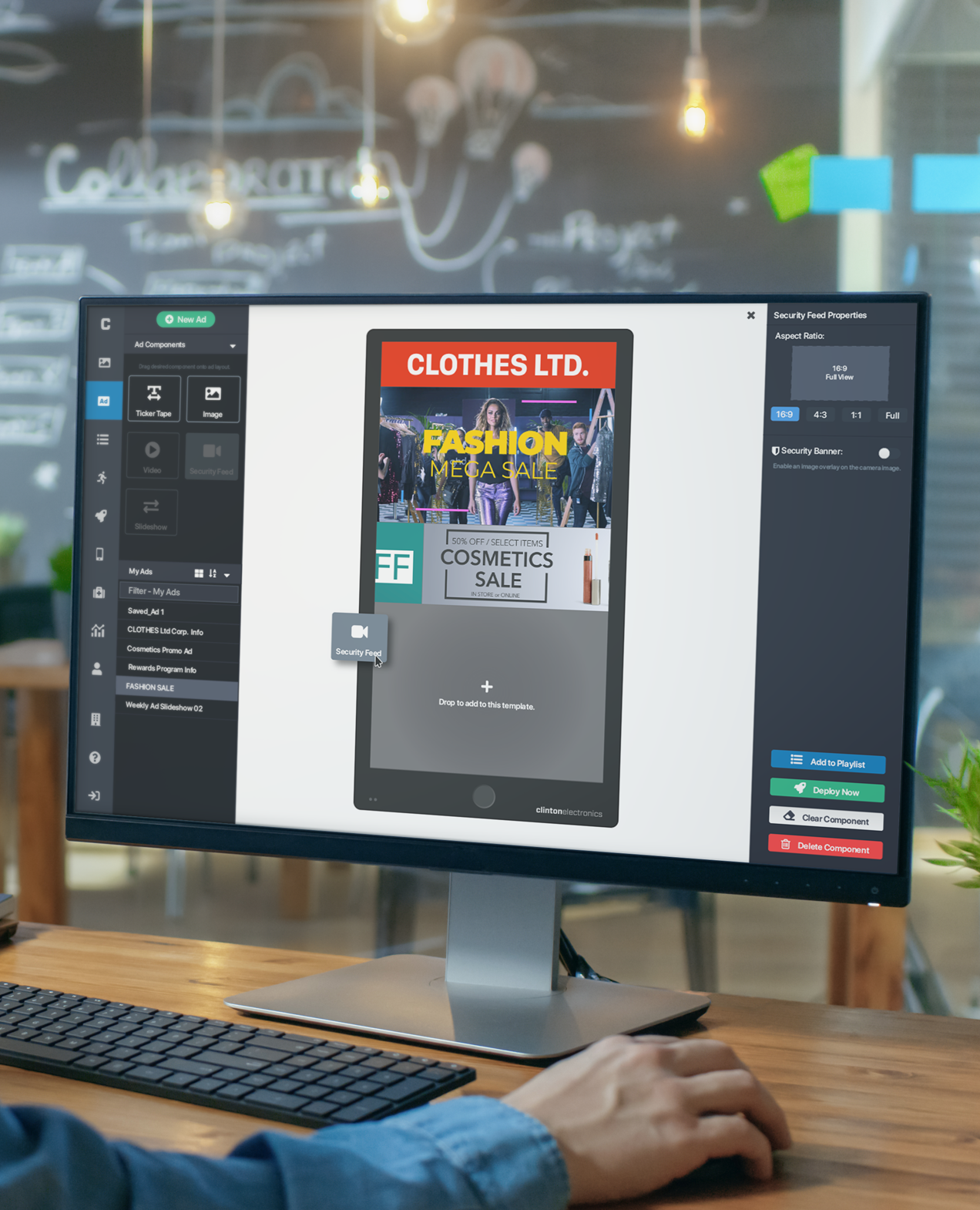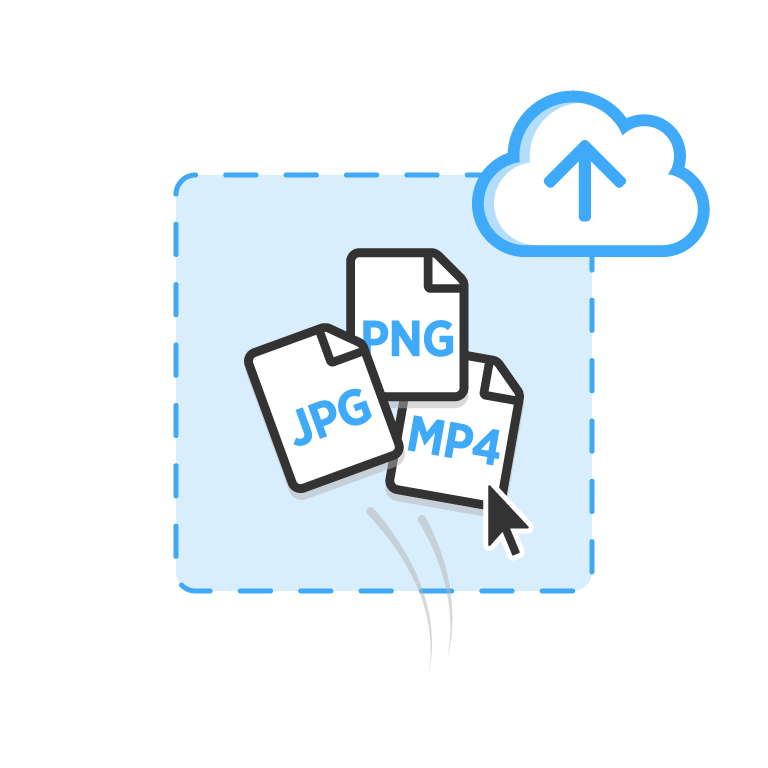 Upload your media regardless of format and store your media files in the Free 100GB Media Gallery.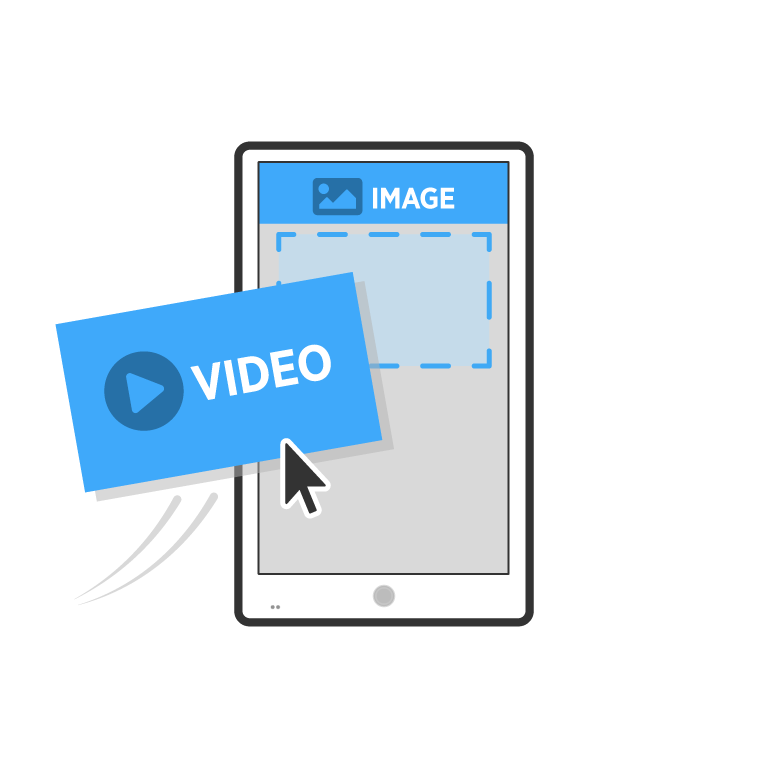 Quickly create your ad with our intuitive Drag & Drop Ad Builder and preview your ad in real time.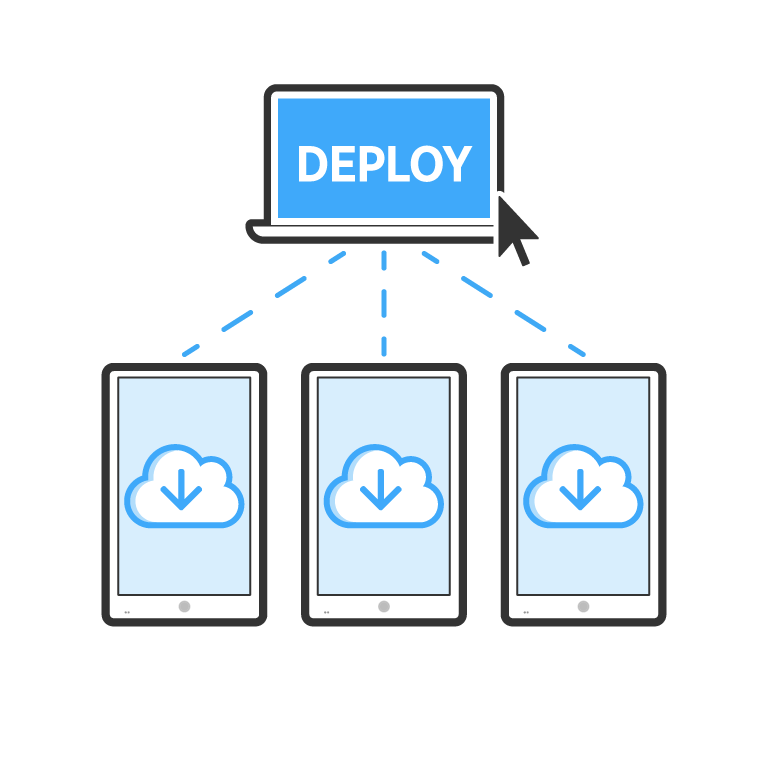 Schedule and deploy your content to One or Thousands of Devices with the simple click of a button.
For additional interactivity, each Connect PVM can display different content when triggered by a motion event, alarm input, button press, person detection, or face detection. Examples include: unmuting the device when a face is detected, playing informative videos when triggered by a button press, or displaying a custom security message when triggered by an alarm input.
Motion Detection
Face Detection
Person Detection
Alarm Input
Button Press*
* Available on Select Models Only.
Total Control Of Your Devices & Users 
Devices
With Device Management, you can easily keep track of all of your connected devices in one place. Organize by region, store, department, aisle, or any custom group name!
Health
Create custom reports based on the criteria that is important to you and set up email notifications for critical events. Reports can be downloaded as CSV files or made viewable by other users of Clinton Connect.
Admin
Manage your account settings,  integration companies, stores, users, and more!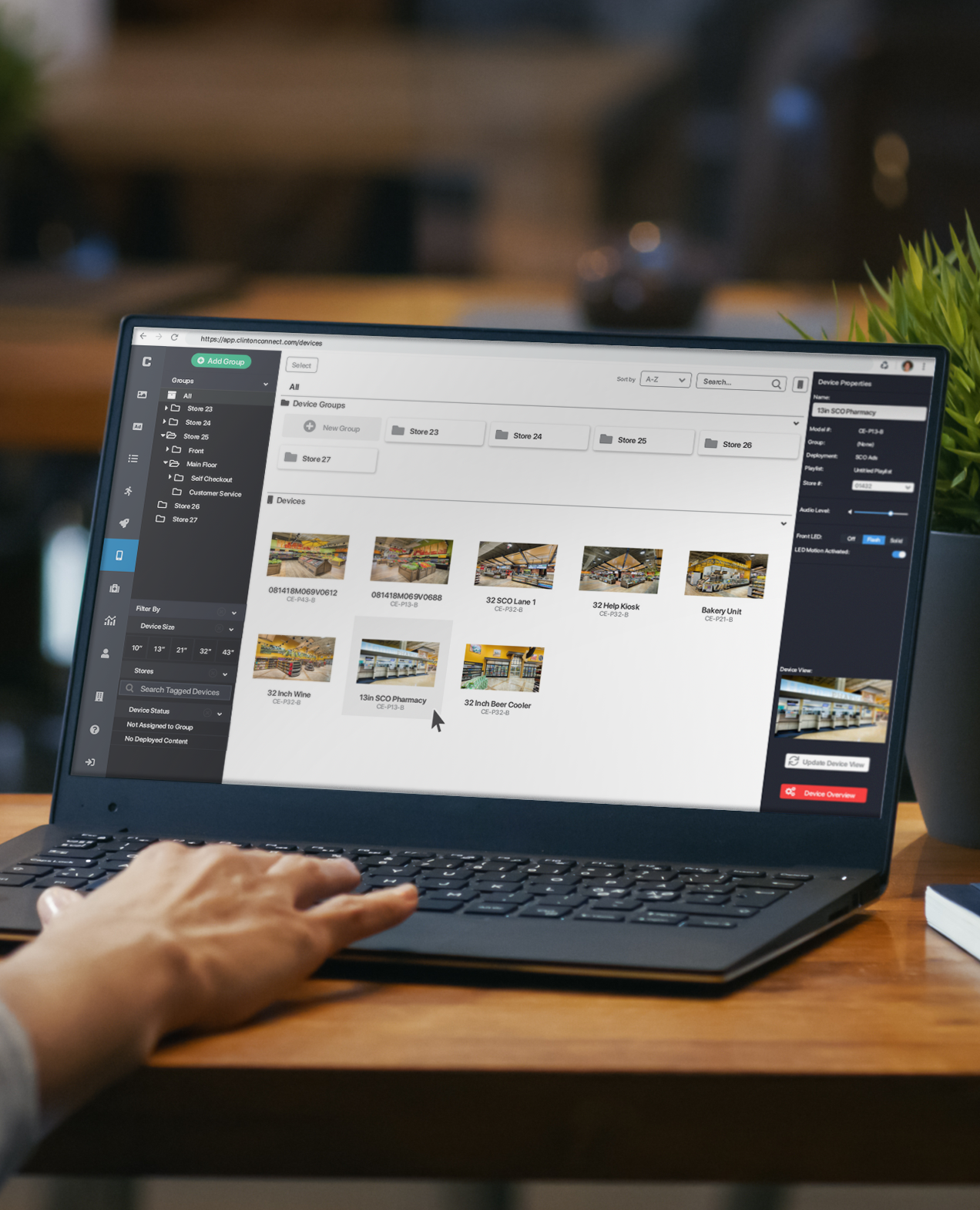 Clinton Connect Integrations